Tag Archives: Wyler Aerial Tramway
Back on Memorial Day the Family and I decided to get up early and hit Mckelligon Canyon and the neighboring Wyler Aerial Tramway in the Franklin Mountains.
Our hike in the Mountain was a short one. We were trying to hit a small cave from the Ron Coleman trail-head and the boys got about halfway and were done!  I continued and took the above pic from atop the cave.  After leaving the canyon we headed over to the Tram to take the easy way up the mountain:
It was a nice morning with hardly any clouds in the sky.  At the top I was able to shoot a few sequenced pictures that I stitched into the following panorama:
If you zoom into the Asarco area you can really see how much work they have done in remediating the site.  I exited the the viewing platform to get a few pics of the tram as they came up the mountain:
I'll warn you, make sure you check in with the ranger at the top if you leave the platform.  They get a little grumpy if you haven't signed in and are wandering around the trails.  I'm always amazed that the broadcast antenna have weathered our ferocious windstorms as well as they do given their size:
After we looked around for a while it was time to head back down.  The ride is pretty smooth, no doubt in part to the large pully system in use to ferry the cable cars. That brings me to my next painting: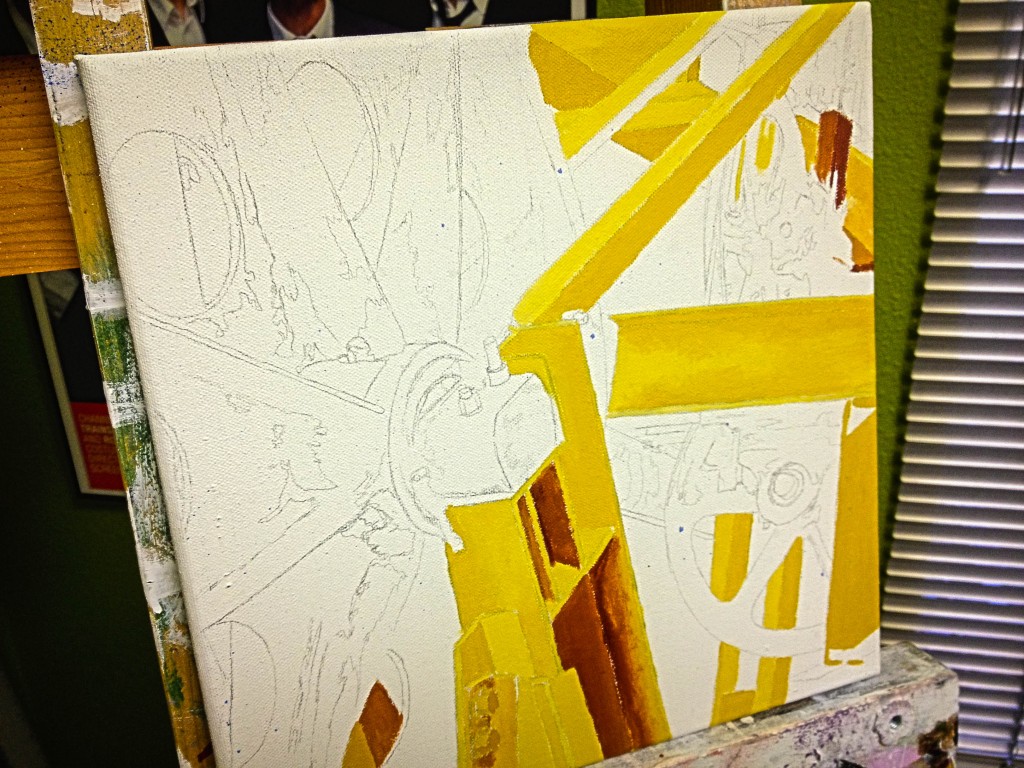 I'm using the pulley system as the inspiration for my next painting.  It's another smallish painting by my standards, but I think it will serve as a nice contrast to the previous small vehicle paintings.
The full set of pics can be viewed on Flickr here: Memorial Day in the Mountains