My name, John Rust II.  Why the second and not junior? Since jr would have also been my initials, that would make signing JR Jr just silly. You'll have to ask my parents for their actual reasoning though.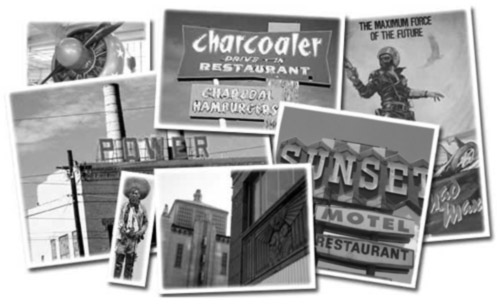 I'm an El Paso native.  I graduated from UTEP with a BFA, majoring in Metals with a minor in Painting.  Metals taught me a lot, mostly that I should be a painter.
I use elements from around El Paso as the basis for, or integrated into the larger themes of my works.  Many of my ideas start from what I'm interested in and what I photograph around me.  I mash up local culture, pop-art aesthetics and hints of surrealism. Large doses of over-saturated colors compliment my layered imagery, creating a collage-like vision of random Americana.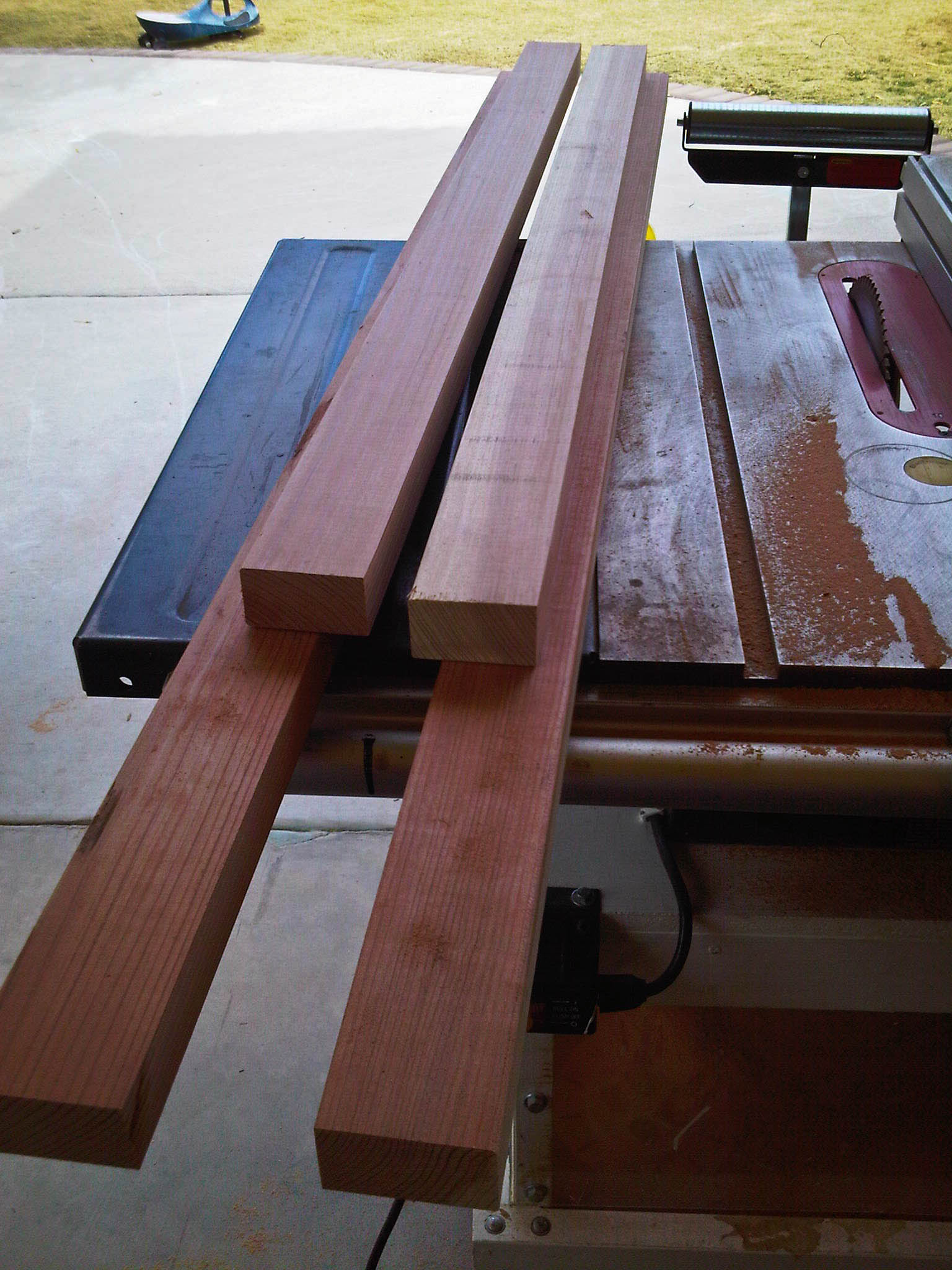 I'm big on process and a firm believer that a solid painting starts with a solid stretcher. I custom build my all of my large stretchers.  Milling my own bars allows me to use odd sizes and yields a stronger frame than store bought sticks.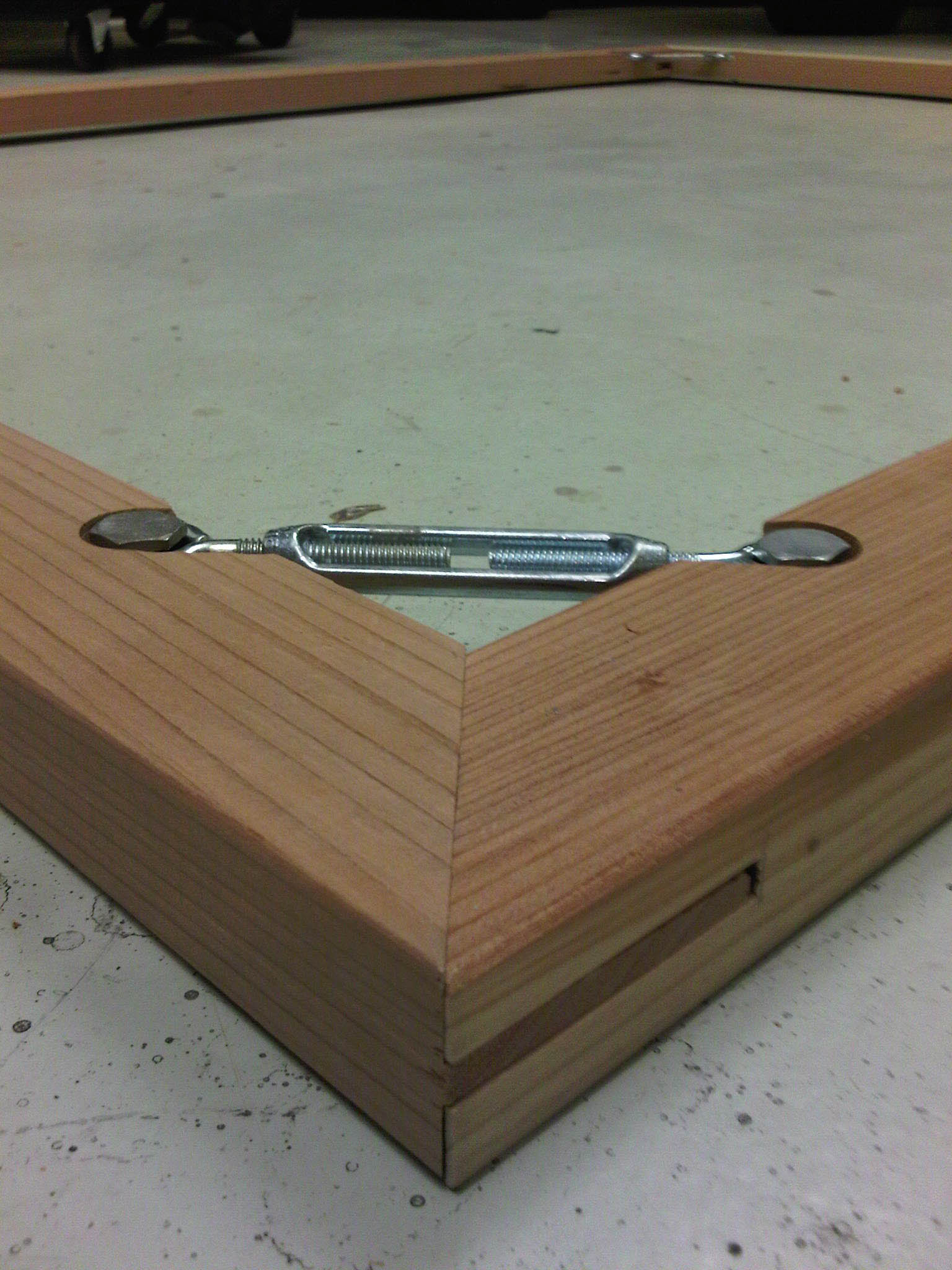 I cut and notch the corners at 45 degrees and use turnbuckles as my stretcher keys.  This helps to bring the corners together and allow for some give or stretch in the canvas if necessary.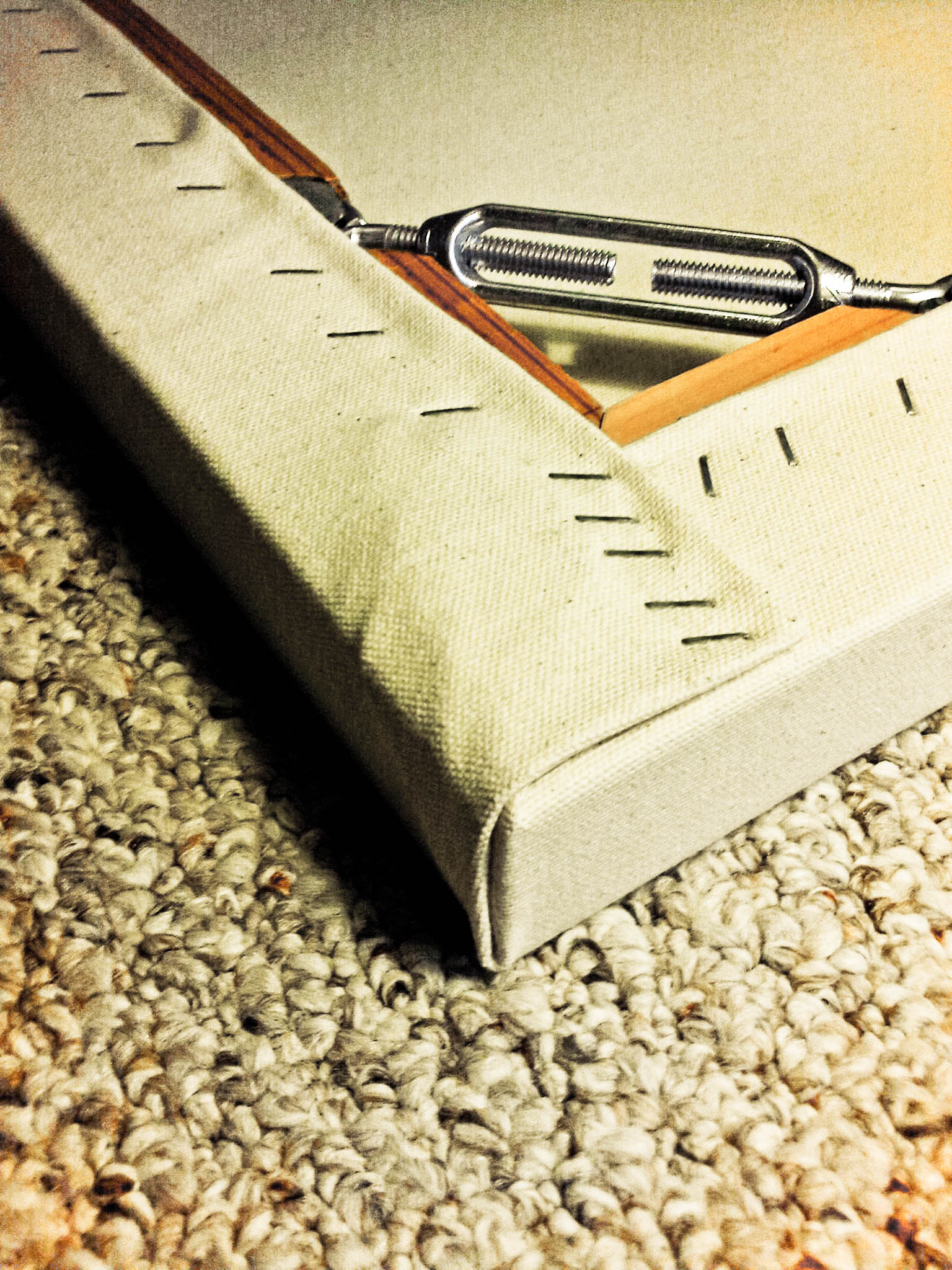 Once assembled, its stretched and primed.  After 2-3 coats, we are ready to go.
When I'm cutting for a stretcher, I'll also cut some regular pine 2x4s down for the frame. My frames are simple, stained black and coated in polyurethane.  This provides a nice finish and protection while they are in transit between shows.
If you have any questions feel free to email me at: