Sunday was rally day for the EPMINIS and the day's rally was set for White Sands New Mexico.  After 3 three days of rain it was nice to get out and enjoy the break from the bleakness.
The group met at the Starbucks at Redd Road and after a quick trip update, we were on the way.
There was quite a turnout from the El Paso crowd as well as some MINI motorists from New Mexico.  After a brief stop and Micky D's on Highway 70 in Las Cruises Cruces it was a high speed burn out to the monument.  There had been reports that because of the rain we wouldn't  be able to drive in far but the weather had turned in our favor and the road in was open.
There was some sledding:
and sliding: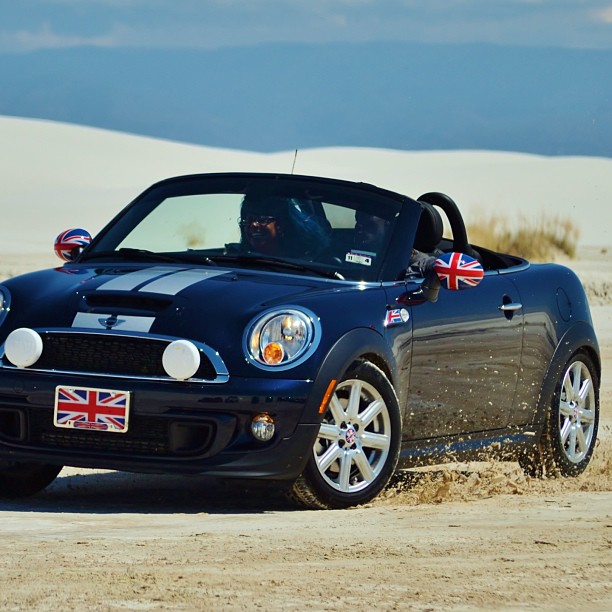 There was plenty of great photo opportunities and the MINIs all lined up are always quite a show. After a couple of hours it was time to motor.
On our way back, we had a bit of a MINI excursion on our own. We stopped at a few old buildings on the outskirts of Las Cruces and I wandered around for some pics:
Here's a full flickr set of the days activities: EPMINIS @ White Sands
Also check out the EPMINIS page for a feed of pics from other members of the group: EPMINIS